Iron Fist - Flange and Plunger Sets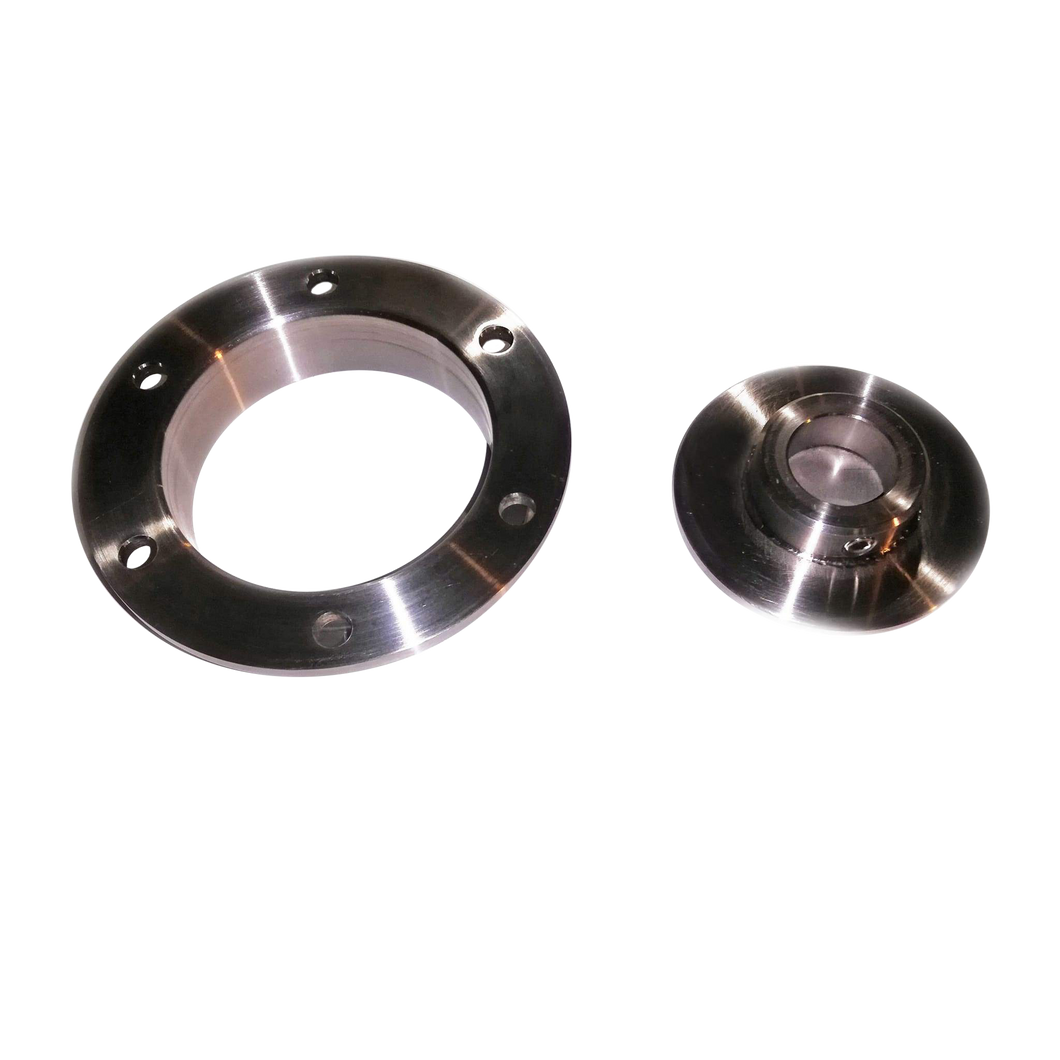 Our food-grade stainless steel Flange and Plunger sets, are specifically designed to fit onto the Iron Fist system.
     They allow you to quickly interchange your Iron Fist with other column diameters. 
     Simply remove the 6 nuts and bolts from the Flange, and loosen 1 set screw on the Plunger.  Then remove that set, and attach the new set. 
Product Features
Precision laser cut and machined stainless steel.

Finished to remove sharp edges. Will not scratch columns.

Made in the USA.
-->